Budge & Heipt has obtained a $7 million settlement for the death of a woman who died in a Texas jail. The settlement, believed to be the largest in Texas history for a case of its kind, and one of the largest such settlements nationwide, was reported in this article from the April 27, 2023 Huffington Post:
———————————-
Largest Known Jail Death Settlement In Texas History Awarded To Family Of Woman Who Died In 'Constant Pain'
Video footage of Holly Barlow-Austin's last 48 hours in jail show her struggling to move, using her hands to feel her way around the cell.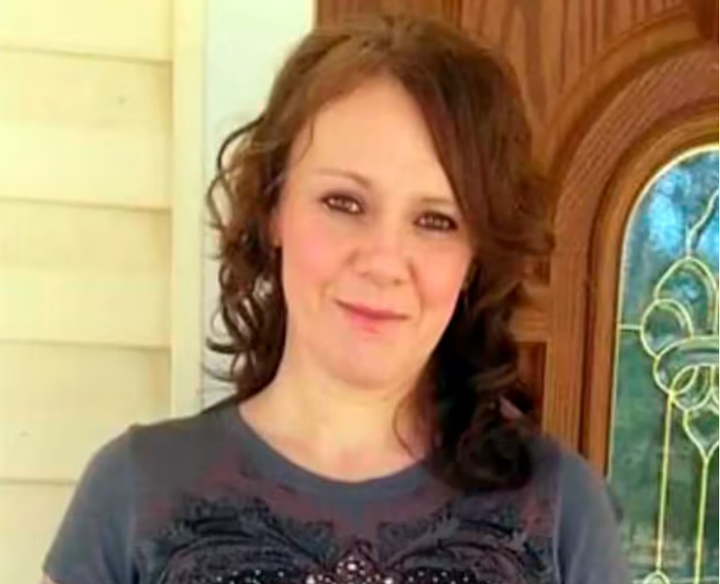 The family of 47-year-old Holly Barlow-Austin, who died after being denied medical care in a for-profit Texas jail, received $7 million to settle a federal civil rights lawsuit.
It is the largest known jail death settlement in Texas history and among the largest nationwide, Erik Heipt, the lead attorney who represented Barlow-Austin's family, said on Thursday in a statement announcing the settlement.
"We hope that this result sends a powerful message to every single jail and prison in America that this type of blatant disregard for human life will not be tolerated," Heipt wrote. "In particular, this outcome should serve as a wake-up call to all private jail and prison operators—not just in Texas, but everywhere: If you're going to cut corners and put profits over people's lives, there will be a steep price to pay."
Barlow-Austin died in June 2019 after being held at the Bi-State Justice Center, a jail on the Texas-Arkansas border run by LaSalle Corrections. The following year, her family sued jail staffers, Bowie County and LaSalle — a company that has been "neglecting and abusing inmates, disregarding their fundamental constitutional rights, and engaging in other cruel and inhumane acts and practices," according to the lawsuit.
The settlement came after two and a half years of litigation. Although the $7 million payment is public, the specific amount paid by each defendant remains confidential. LaSalle did not immediately respond to a request for comment, and it was not clear if it had admitted fault as part of the settlement.
"What happened to her was inexcusable. No one deserves to be treated the way they treated her. We wanted justice. We wanted to show that Holly's life mattered. And we wanted those responsible for mistreating her to be held accountable," Barlow-Austin's mother and husband said in a joint statement. "We hope and pray that it will lead to changes in how our jails treat people in their custody and will save some lives in the future. Because that's what Holly would've wanted."
"Holly was a kind, compassionate person with a generous spirit—someone who always wanted to help people in need, even strangers. She made the world a better place," the joint statement continued.
Barlow-Austin was arrested for a misdemeanor probation violation and taken to the Bi-State jail in April 2019. At the time, she was on medication to manage her HIV and mental health. Once she was in jail, staff denied her access to her medications, the lawsuit alleged, and she developed an infection that left her blind and unable to walk. Barlow-Austin went long periods of time without eating or drinking because she was unable to see the food and water in her cell, according to the lawsuit.
"She spent the last week of her confinement in a so-called 'medical observation' cell—isolated and alone, in constant pain, blindly crawling around her cell, dehydrated and malnourished, living in filthy and inhumane conditions, decompensating—with no medical help," Heipt wrote in the Thursday statement.
Video footage of Barlow-Austin's last 48 hours in the jail shows her struggling to move, using her hands to feel her way around the cell. By the time she was taken to a hospital on June 11, it was too late to save her life, according to the lawsuit.
She died on June 17 of "fungemia/sepsis due to fungus, cryptococcal meningitis, HIV/AIDS, and accelerated hypertension," the lawsuit said. LaSalle avoided a criminal investigation by discharging Barlow-Austin before she died, local news station WFAA reported in 2019.
"Her death was caused by LaSalle agents and employees who failed to provide her prescription medication, failed to manage her chronic medical condition, failed to monitor her medical needs, failed to conduct face-to-face checks on her, failed to address her high blood pressure, failed to have her evaluated by a medical doctor, failed to take her to the hospital in a timely fashion, and otherwise failed to house her in humane conditions of confinement," the lawsuit alleged.
Shortly after Barlow-Austin's death, Bowie County renewed its contract with LaSalle to run the Bi-State jail. Under the contract, LaSalle would be paid $57.17 per jailed person per day. The less the company spent on care, the more money it would make. LaSalle terminated the contract a few months after the lawsuit was filed.
Barlow-Austin is one of several people who died after being held in the Bi-State jail when it was run by LaSalle. In 2017, a judge approved a $200,000 settlement against LaSalle over the death of 20-year-old Morgan Angerbauer, who died of diabetic ketoacidosis after being denied treatment. In 2019, an undisclosed settlement was reached in the case of Michael Sabbie, a 35-year-old who told guards at least 19 times "I can't breathe" before being thrown into the cell where he would die.
Jail staff accused both Barlow-Austin and Sabbie of feigning their symptoms before they died. "LaSalle has a corporate culture of treating all inmates as fakers," Heipt told HuffPost in 2020.
"If the assumption is that everyone's faking it, then less people get medical treatment and care … less people getting medical treatment and care means fewer costs and higher corporate profits."