The Huffington Post is reporting on a jail death case being handled by Budge & Heipt. The case arises from the death of a mentally ill man in the Milwaukee County Jail. The man, Terrill Thomas, died of profound dehydration after jailers cut off the water supply to his cell.
Jail death attorneys Budge & Heipt represent Mr. Thomas's estate. The Milwaukee County District Attorney is now conducting an inquest into the death, which could lead to criminal charges.
From The Huffington Post, April 24, 2017:
Man Who Died Of Thirst In Sheriff David Clarke's Jail Had Water Cut Off For A Week
A group of jurors are weighing criminal charges against Terrill Thomas' jailors.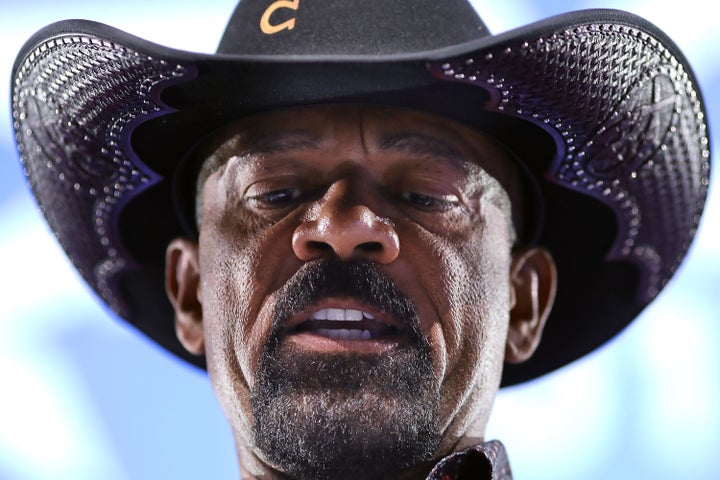 The Milwaukee Journal Sentinel reports that prosecutors told a six-person jury on Monday that cutting off water to Terrill Thomas' cell was "highly irregular and contrary to standard operating procedure in the jail." The comments came as part of an inquest into Thomas' death, in which the jury decides whether there's probable cause to charge anyone with a crime in Thomas' death.
Assistant District Attorney Kurt Benkley told jurors that it "became apparent" that Thomas "was unable to tell people about his basic needs," according to the Milwaukee Journal Sentinel. The jury is considering whether there is probable cause to charge any jail officials with abuse of a prisoner.
In a court filing last month, the district attorney argued that abusing, neglecting, or ill-treating a prisoner is a public welfare offense.
"Inmates are at the mercy of their jailors for basic life-sustaining necessities like water, food, and medical care," the district attorney wrote in a court filing. "When a mentally ill inmate, like Mr. Thomas, is locked in solitary confinement without access to water, his life is totally in his jailors' hands. The law much strictly require jailors to safeguard lives which are so completely entrusted to their care. Stupidity, thoughtlessness, indifference, and incompetence are not morally sufficient excuses nor valid legal defenses."
Clarke, a high-profile supporter of President Donald Trump who makes frequent appearances on conservative news outlets, appears to take a hands-off approach to managing the jail he's charged with running and has deflected blame for the deaths that occurred on his watch. The Justice Department had been considering launching a civil rights investigation into the conditions at the Milwaukee County Jail, but the status of that potential investigation is unclear.
Erik J. Heipt, an attorney for Thomas' family, noted that Monday was the one-year anniversary of his "senseless" death.
"He was a pretrial detainee in a mental health crisis. Instead of providing him with desperately needed treatment, the Milwaukee County Jail disciplined Terrill by locking him in an isolation cell, giving him inedible 'nutraloaf' to eat, and shutting off his drinking water supply for seven days—causing him to suffer and die from profound dehydration. Nothing like this should ever happen in an American jail," he said.
"I am pleased that the Milwaukee County District Attorney's Office taking this atrocity seriously and hope that the inquest is the first step toward justice for Terrill and his family," he added.